Greenwich Communities Announces the Opening of the  waiting list for
Quarry Knoll II
Tuesday March 1 – Friday March 11, 2022
Greenwich Emergency Services to visit Adams Gardens for a Halloween Haunt!
Sunday October 24, 2021

3:00 pm 
Greenwich Emergency Services to visit Wilbur Peck Court for a socially distant treat giveaway!
Sunday October 24, 2021

2:00 pm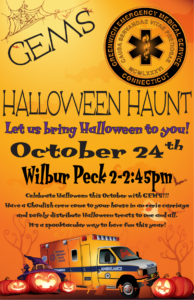 Greenwich Emergency Services to visit Armstrong Court for some spooktacular fun!
Sunday October 24, 2021

1:00 pm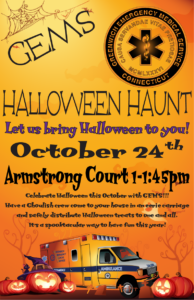 Housing Choice Voucher Program
Opening Soon
Public Notice
Section 8 /Housing Choice Voucher
Program Waiting List Open
Greenwich Communities (formerly
Greenwich Housing) announces the OPENING
date to apply for the HCV program, also
known as Section 8.
This list is for Families, Seniors 62+ and the Disabled 18-61.  The application portal on our website,
www.GreenwichCommunity.org
will open at 9:00 am on Tuesday June 22, 2021 and will close on Friday
June 25, 2021, at 5:00 pm.
 The
Housing Choice Voucher Program is a federally funded program to provide rental
assistance to individuals and families. Only one pre-application submission per
household will be accepted. Very low *income limits apply.
The
Pre-application link will be live on the Greenwich Communities Web site during
the application period. Pre-applications will be selected and
ordered by lottery.  Applicants with disabilities may seek assistance by
phone from the waiting list coordinator at (203) 869-1138 extension 120.

Greenwich Communities is an Equal
Housing Provider.
*income limits posted on our
website www.GreenwichCommunity.org
PUBLIC NOTICE

The McKinney Terrace II waiting list
Friday April 30, 2021

The improvement project at Armstrong Court is about to hit another major milestone. Greenwich Communities, formerly known as the Greenwich Housing Authority, will hold a groundbreaking for Phase 2 of the project at 10:30 a.m. May 1. The financing for Phase 2 was recently locked into place for the $27 million project to renovate 42 housing units.
The one- and two-bedroom apartments will be turned into three-bedroom units with new kitchens and appliances as well as other improvements.
In Phase 1, 18 new townhouses were built. There will be more construction and redevelopment in future phases.
"These buildings further our vision for quality, affordable housing in Greenwich," Greenwich Communities Executive Director Anthony Johnson said. "We are not just talking the talk. We are walking the walk. We are the solution."
The public is invited to attend the groundbreaking.
CT has $235 million in rent relief for people in need. Why aren't more households applying?